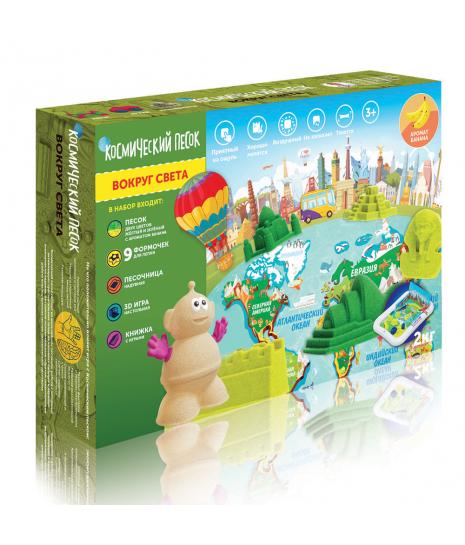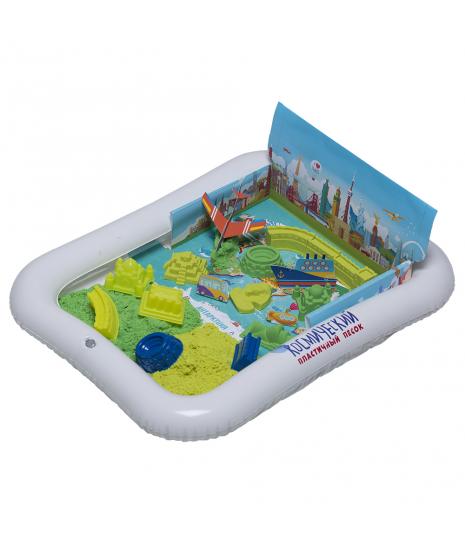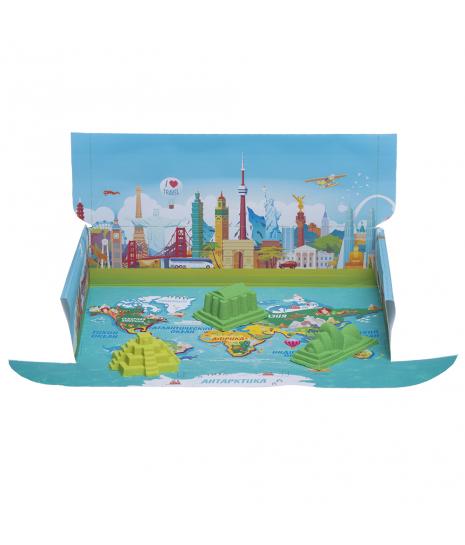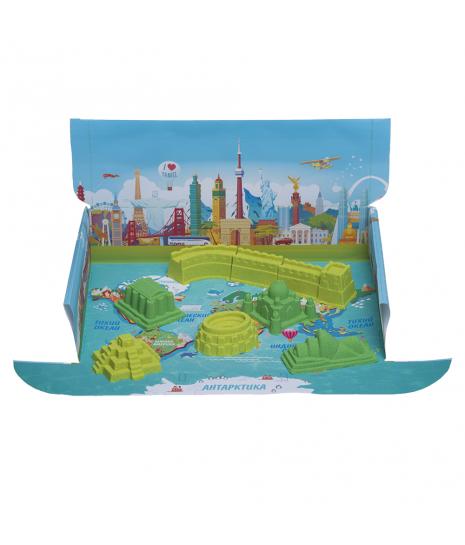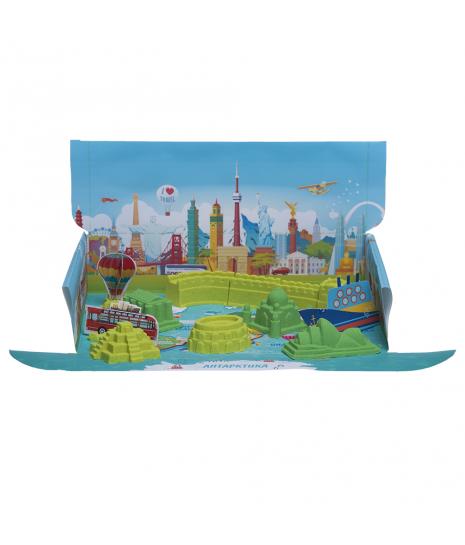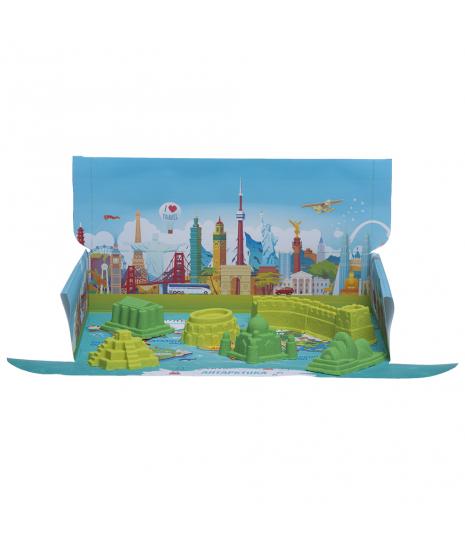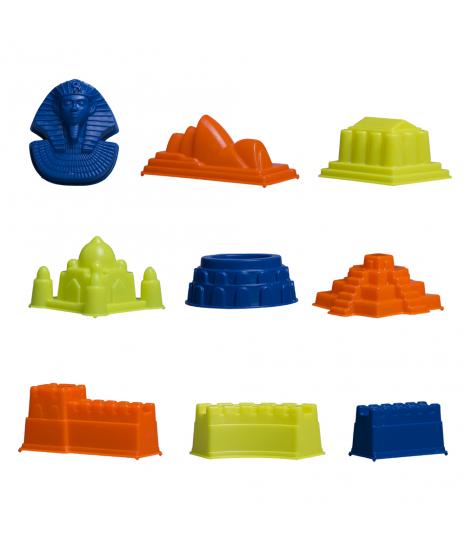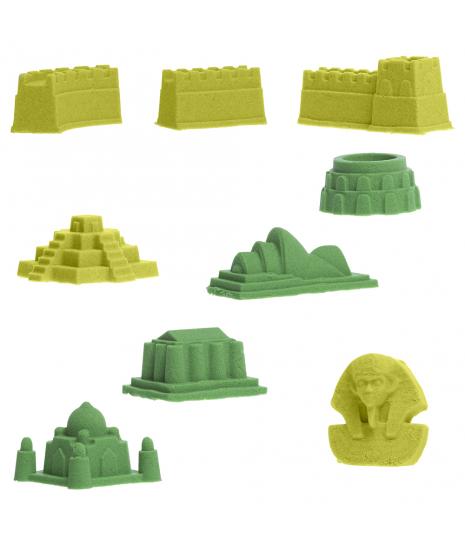 "Around the World" 2 kg. Yellow color, banana scented
Vendor code:
SPS07
the Number of sets in the package (pcs) - 4
the Number of buckets on pallet (pcs) - 168
packing Size (mm) - 345х320х180
the Size of the pallet (mm) - 1200х800х1410
Easily sold goods
Guaranteed discounts for various terms of purchase
Delivery times for Russia and CIS countries - 1 day
With the help of the "Around the World" thematic set of Space sand, children can embark on an exciting, imaginary journey right at home. This set is a great way to introduce children to today's popular teaching games. Children can not only build pyramids, fortresses and palaces from the sand, but also get acquainted with the map of the world and learn the names of continents and oceans.
The set includes: 
2 kg of yellow sand with the scent of banana
Large inflatable sandbox 40 x 60 cm, allowing you to play with the sand and not worry that it will be scattered throughout the house
9 molds for molding walls, fortresses, pyramids and various attractions
Three-dimensional game board
Small book with developing games and step-by-step instructions for creating figures from Space sand
Space sand is in high demand among parents who are interested in the comprehensive development of their children from early childhood. When playing with sand, children's fingers perform many activities, which contribute to the development of small motor skills, thinking and speech. In addition, Space sand helps to develop the child's imagination as well as figurative and spatial thinking. A great feature of this set is that with it children can playfully learn interesting facts about different countries and learn some of the world's most famous attractions.
WHOLESALE PRICE
BUY TO RETAIL
Product Video
If you have any questions, you can always contact us. Calloremailus!
Telephone in St. Petersburg: +7 (812) 309 56 58
Telephone: +7 (800) 700 41 26
Wholesale Sales Department
Extension number - 100
E-mail: 110@volshebniymir.ru
Address of St. Petersburg office:
"Volkovskaya" metro station
ul. Kasimovskaya, d. 5, "Kasimovsky" Business Center, 4th floor
Opening hours: Monday-Friday: 9:30 - 18:30