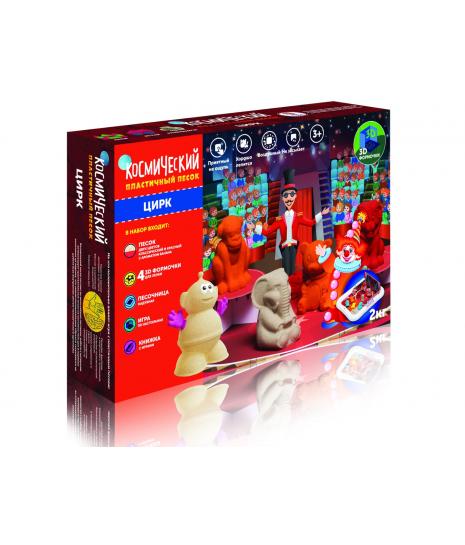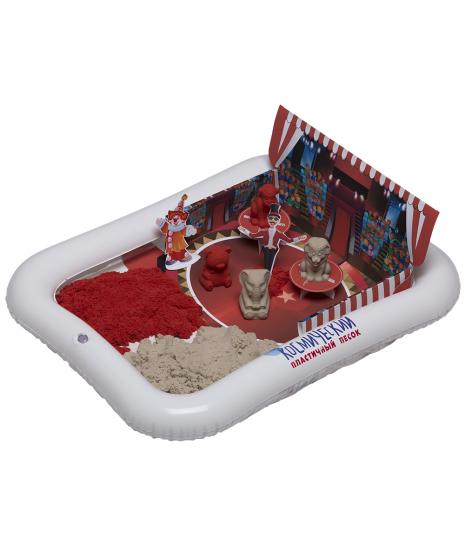 "The circus" 2 kg. Two colors of sand - sand-colored and red
Easily sold goods
Guaranteed discounts for various terms of purchase
Delivery times for Russia and CIS countries - 1 day
With a set of thematic "Circus" Space sand, children can sculpt numerous circus animals right at home. This is a great version of the game, which includes an educational function. During this game, the child learns the names and appearances of various animals, what they eat, how to move, etc.
The set includes:
1 kilogram of classic (sand-colored) sand and 1 kilogram of red sand.
Large inflatable sandbox 40 x 60 cm.
4 molds for molding three-dimensional animal figures.
Three-

dimensional

game

board

Small book with educational games and step-by-step instructions for creating thematic figures from Space sand.
Thematic sets of Space sand - a true bestseller! Parents know that this sand has an amazing effect on their children: they calm down, lose their emotional stress, manipulate the materials and at the same time develop fine motor skills and speech. And the sand is able to captivate kids for hours, which is also very pleasing to their moms.
WHOLESALE PRICE
BUY TO RETAIL
Product Video
If you have any questions, you can always contact us. Calloremailus!
Telephone in St. Petersburg: +7 (812) 309 56 58
Telephone: +7 (800) 700 41 26
Wholesale Sales Department
Extension number - 100
E-mail: 110@volshebniymir.ru
Address of St. Petersburg office:
"Volkovskaya" metro station
ul. Kasimovskaya, d. 5, "Kasimovsky" Business Center, 4th floor
Opening hours: Monday-Friday: 9:30 - 18:30