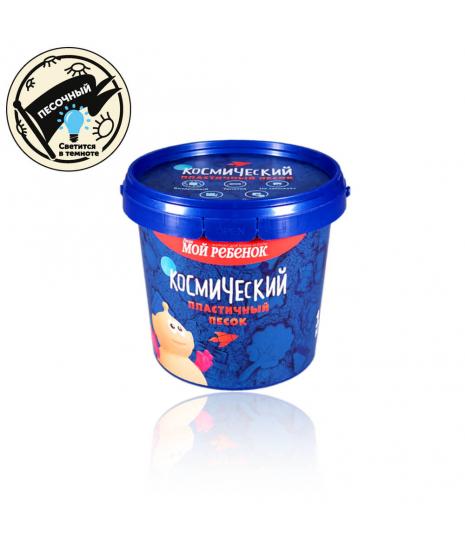 Color - sandy, glows blue. 1 kg
Vendor code:
KP1KG
Number of buckets in the package (pcs) - 12
Number of buckets on a pallet (pcs) - 480
Package size (mm) – 420x287x295
Pallet size (mm) – 1200х870х1600
Easily sold goods
Guaranteed discounts for various terms of purchase
Delivery times for Russia and CIS countries - 1 day
Space sand, which glows in the dark, will truly surprise any child. This package contains 1 kg of sand of classic sand color, which glows blue in the dark. For this, it is necessary to recharge the sand from any light source for some time.
Parents choose Space sand for their children because it has many useful properties. First of all, it activates children's thinking and their creative abilities, develops fine motor skills and imagination, and teaches patience in achieving set goals. In addition, this sand does not cause any allergic reaction or irritation, and is very easy to clean and store
WHOLESALE PRICE
BUY TO RETAIL
Product Video
If you have any questions, you can always contact us. Calloremailus!
Telephone in St. Petersburg: +7 (812) 309 56 58
Telephone: +7 (800) 700 41 26
Wholesale Sales Department
Extension number - 100
E-mail: 110@volshebniymir.ru
Address of St. Petersburg office:
"Volkovskaya" metro station
ul. Kasimovskaya, d. 5, "Kasimovsky" Business Center, 4th floor
Opening hours: Monday-Friday: 9:30 - 18:30