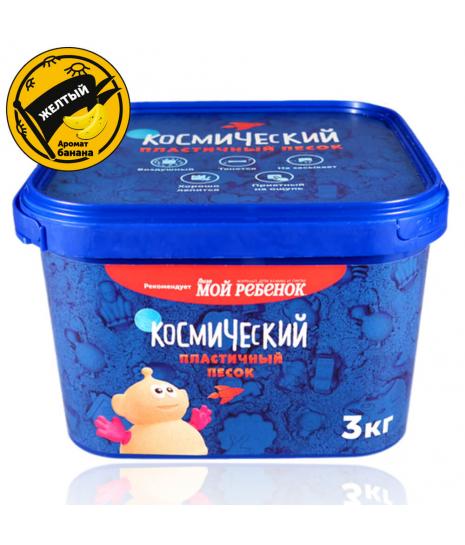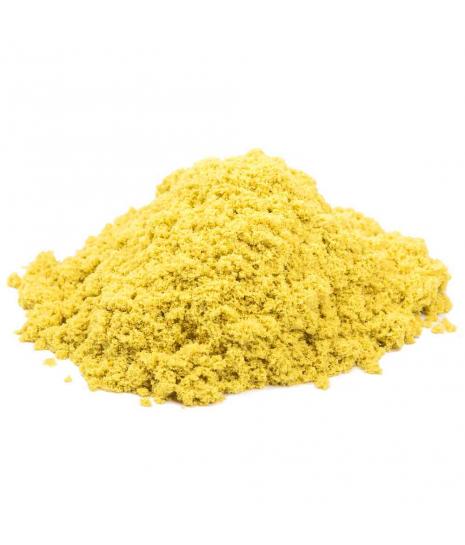 Banana aroma 3 kg. Color – yellow
Vendor code:
KP3ZB
Number of buckets in the package (pcs) - 4
Number of buckets on a pallet (pcs) - 144
Package size (mm) – 412x412x170
Pallet size (mm) – 1260х835х1170
Easily sold goods
Guaranteed discounts for various terms of purchase
Delivery times for Russia and CIS countries - 1 day
This large, convenient, three-kilogram package contains yellow Space sand with the interesting scent of banana. Its bright color and recognizable scent will truly delight children, and parents will be able to use these features to better help children learn new information.
Child psychologists report that games with Space Sand are not only very exciting, but also really useful for development. During such sessions, children's mental abilities develop, as do their spatial thinking and imagination. Moreover, the sand does not stick to hands or clothes and causes no allergic reactions. Space sand has already proved its usefulness and effectiveness, therefore the demand for it has remained extremely high over a long period of time.
WHOLESALE PRICE
BUY TO RETAIL
Product Video
If you have any questions, you can always contact us. Calloremailus!
Telephone in St. Petersburg: +7 (812) 309 56 58
Telephone: +7 (800) 700 41 26
Wholesale Sales Department
Extension number - 100
E-mail: 110@volshebniymir.ru
Address of St. Petersburg office:
"Volkovskaya" metro station
ul. Kasimovskaya, d. 5, "Kasimovsky" Business Center, 4th floor
Opening hours: Monday-Friday: 9:30 - 18:30