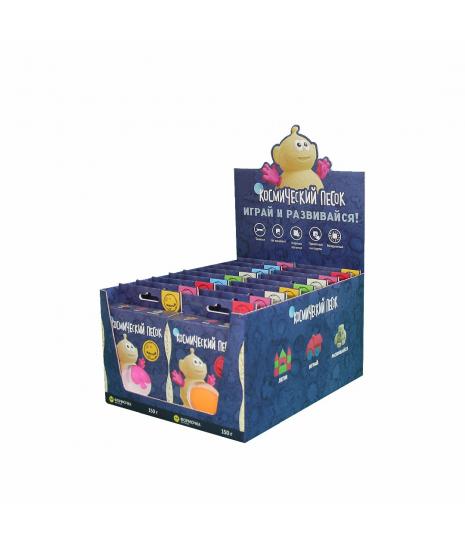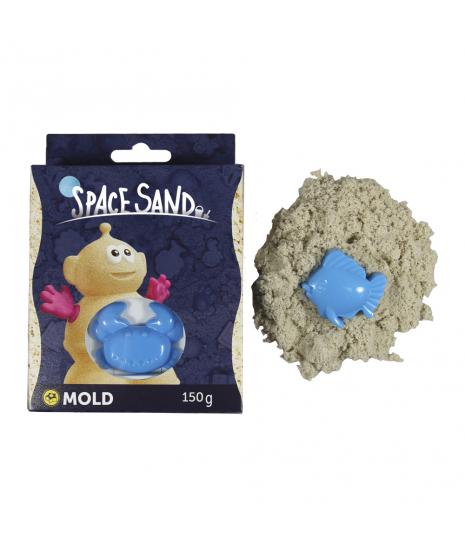 Space sand. Show-box 150 g
Easily sold goods
Guaranteed discounts for various terms of purchase
Delivery times for Russia and CIS countries - 1 day
This little pack contains 150 grams of Outer plastic sand saturated blue color and a small mold. This shade of sand is always in high demand among parents of boys. Such sand can create anything, but especially get a good composition with the bright sea and sky.
Psychologists say that the Space sand blue has on children a calming effect and helps them to relieve stress. And yet there is a perception that games with sand that shade of setting a child on patience and develop his imagination. Blue Space sand is popular with parents who pay special attention to comprehensive development of their children.
Space plastic sand is an excellent material for children's creativity and development. Today, many parents seek to translate learning and assimilation of children of new knowledge in the form of a game. At that time, while the kids spend hours obsessing over mold sand shape and strength, develop their fine motor skills and speech, aktiviziruyutsya creativity and imagination.
WHOLESALE PRICE
BUY TO RETAIL
Product Video
If you have any questions, you can always contact us. Calloremailus!
Telephone in St. Petersburg: +7 (812) 309 56 58
Telephone: +7 (800) 700 41 26
Wholesale Sales Department
Extension number - 100
E-mail: 110@volshebniymir.ru
Address of St. Petersburg office:
"Volkovskaya" metro station
ul. Kasimovskaya, d. 5, "Kasimovsky" Business Center, 4th floor
Opening hours: Monday-Friday: 9:30 - 18:30